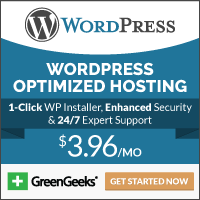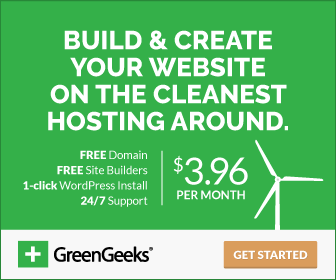 World's #1 Green Energy Web Hosting Provider
Eco-friendly green web hosting
For 5+ years now, I have chosen #GreenGeeks for my website Hosting!   GreenGeeks has very prompt service and I am very satisfied with that.  I can email the company directly And/Or I can do the chats (pop-up box) when I have questions and need answers quickly.
GreenGeek's pricing is pretty good. I love it when there are many deals throughout the year that I can get in on, and that I can also share the deals with you!
We will be discounting our Lite, Pro, and Premium hosting plans by up to 75%.
Here are the 3 offers:
Ecosite Lite: $2.49/mo on a 36-month term.

Ecosite Pro: $3.74/mo on a 36-month term.

Ecosite Premium: $6.24/mo on a 36-month term.
Act fast!  

Don't miss out on these 3 awesome Hosting Offers!
 
Please share these specials with your friends that are looking for Website Hosting, thanks!





Karen - Kupon Girl