High-value coupons for Health Care products at Target
I went inside CVS last week to get a few items. It was the first time I have been back since the Covid Epidemic started. It was a maze in this store. The whole set-up was different and all the aisles were changed from last year. I was used to the way it was, easy to find stuff, and now it took much longer to find the products. I  was on a mission to find Children's liquid Benedryl. I did a double-take when I looked at the price of $9.69!
Whoah! Total shocker! Do I get it or not? I picked it up, thought about it, put it back, picked it up, and remembered the $1 Off coupon I could use. I decided to buy it just this one time. The price was now down to $8.69, still, this was a lot to payout. I usually can get this for much less, like under $6. Most of the products in this store seemed to be jacked up (too-high) I saved my other coupons to use for my next trip to Target.
I decided to check out the price at Target to see what the Children's Benedryl would be. I am really happy to say the price is listed lower than $9.69 from CVS. SCORE!
Children's Benadryl Dye-Free Allergy Relief Liquid – Bubble Gum – Diphenhydramine – 4 fl oz
Price: $5.49
This price is way more doable, I wish I had gone to target instead! I would have saved more money big time! A lesson learned- go to Target instead!
Deal
Buy (1) Children's Benedryl liquid, 4 oz
Cost: $5.49
prices may vary by store/state
Here is a $1 OFF printable coupon you can use to get the price even lower! Woot Woot!
Save $1.00 when you buy ONE (1) Children's BENADRYL® product, any variety. Excludes trial & travel sizes

Pay: $4.49 (after coupon)
======================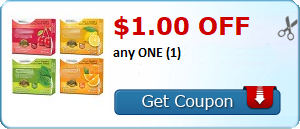 Have you found a lowered price of Children's liquid Benedryl other than at Target? Comment below, thanks!

Karen