Sign up and receive a printable coupon for $5 OFF 1 Mucinex Product over $14.99.
Want to Fight Mucus & Save $5?
When you join Mucus Fighters Plus, Mucinex® will email you an exclusive $5 coupon and other special offers, plus tips for putting mucus in its place.
Mucinex at CVS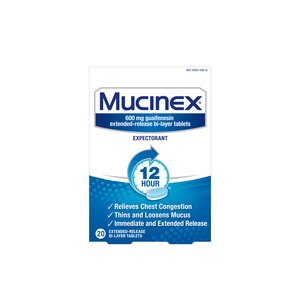 CVS Deal:
Buy 1 Mucinex 12-Hour Chest Congestion Expectorant Tablets (20 Count)
at $17.49.
(Prices may vary by store/state)
-Use the $5 Off Coupon
-Use your CVS Extracare card
Pay $14.49